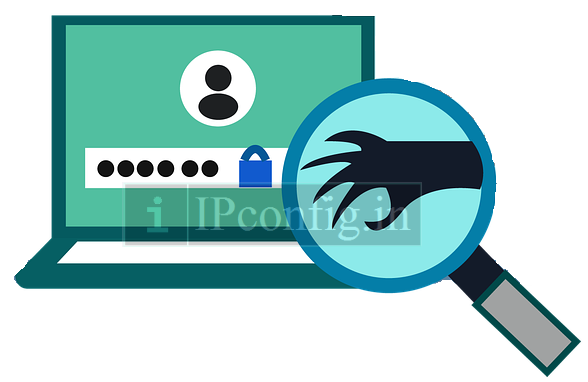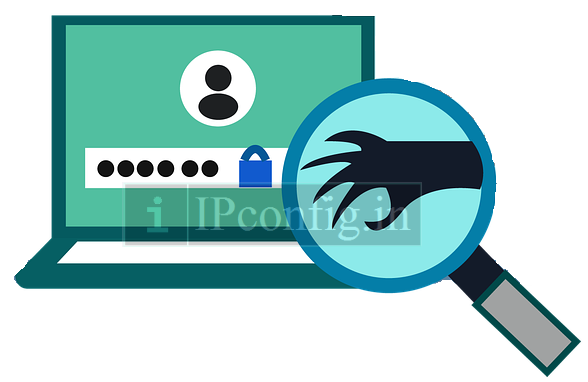 In today's digital age, online accounts have become an integral part of our lives. From social media platforms to online banking, we rely on these accounts for communication, financial transactions, and access to various services. However, with the increasing reliance on online accounts, the risk of account takeover attacks has also grown, posing a significant threat to our personal information and privacy.
Account takeover attacks, also known as "account hijacking," are a type of cyber attack in which an unauthorized person gains access to someone else's online account without their consent. Once the attacker gains control of the account, they can misuse it for various malicious purposes, such as stealing sensitive information, conducting fraudulent activities, spreading malware, or impersonating the account owner.
In this article, we will delve deeper into the topic of account takeover attacks, understanding how they work, the different techniques used by attackers, the potential consequences of such attacks, and most importantly, how you can protect yourself and your online accounts from falling victim to this growing threat.
Understanding Account Takeover Attacks
Account takeover attacks are typically carried out by cybercriminals who are constantly seeking new ways to exploit vulnerabilities in online security systems. These attacks can target various types of online accounts, including social media accounts, email accounts, e-commerce accounts, banking accounts, and other online services that require login credentials.
The attackers use different techniques to gain unauthorized access to an account, some of which include:
Consequences of Account Takeover Attacks
The consequences of account takeover attacks can be severe and wide-ranging, depending on the attacker's intentions. Some of the potential consequences of an account takeover attack include:
Financial Losses: Once an attacker gains access to a victim's online banking or e-commerce account, they can conduct fraudulent transactions, transfer funds, or make unauthorized purchases, resulting in significant financial losses for the victim. Read – Precautions To Take When Shopping Online : Top 11 Tips for Safe Online Shopping

Identity Theft: Account takeover attacks can lead to identity theft, where the attacker impersonates the victim and misuses their personal information for various fraudulent activities, such as opening new accounts, applying for loans, or filing false tax returns.

Data Breach: Account takeover attacks can result in the exposure of sensitive information, including usernames, passwords, financial data, and other personal information. This can lead to the data being used for other malicious purposes, such as identity theft, blackmail, or sold on the dark web, further compromising the victim's privacy and security.

Reputation Damage: If an attacker gains access to a victim's social media or email accounts, they can use it to post malicious content, send harmful messages, or spread false information, damaging the victim's reputation and causing emotional distress.

Disruption of Services: In some cases, account takeover attacks can disrupt the normal functioning of online services. For example, if an attacker gains access to a victim's email account, they can change the password, locking the victim out of their own account and causing inconvenience and disruption to their communication and other online activities.

Legal Consequences: If an attacker uses a victim's account for illegal activities, such as conducting financial fraud or spreading malicious content, the victim may face legal consequences, as the activities may be traced back to their account.

Protecting Yourself from Account Takeover Attacks
As the threat of account takeover attacks continues to grow, it is crucial to take proactive steps to protect yourself and your online accounts. Here are some best practices to safeguard against account takeover attacks:
Use Strong and Unique Passwords: Always use strong, unique passwords for each of your online accounts. Avoid using easily guessable passwords such as "password" or "123456," and use a combination of upper and lower case letters, numbers, and special characters. Avoid using common words, phrases, or personal information that can be easily guessed by attackers. Use Password manager for storing as well as creating strong and different passwords for each website. Read – What is Password Manager and why MUST you have it ?

Enable Two-Factor Authentication (2FA): Two-Factor Authentication (2FA) adds an extra layer of security to your online accounts by requiring an additional verification step, such as a fingerprint, a code sent to your mobile device, or a hardware token, in addition to your password. Enable 2FA wherever possible, as it significantly reduces the risk of account takeover attacks even if your password is compromised. Read – What is 2 Factor Authentication (2FA) and why it is Important ?

Be Cautious of Phishing Attempts: Be cautious of emails, messages, or websites that ask for your login credentials or other personal information. Double-check the URL of websites before entering your login credentials and be wary of any suspicious or unexpected emails or messages asking for your account information. Avoid clicking on links or downloading attachments from unknown sources.

Keep Your Software and Devices Updated: Ensure that your operating system, web browser, and other software are regularly updated with the latest security patches. This helps to protect against known vulnerabilities that attackers can exploit to gain unauthorized access to your accounts.

Be Mindful of What You Share Online: Be mindful of the information you share on social media and other online platforms. Avoid sharing sensitive information, such as your full name, date of birth, address, phone number, or financial information, publicly as it can be used by attackers for social engineering or other malicious purposes.

Regularly Monitor Your Accounts: Regularly monitor your online accounts for any suspicious activities, such as unauthorized logins, changes in settings, or unfamiliar transactions. If you notice any suspicious activity, report it immediately to the respective service provider and take appropriate actions, such as changing your password and enabling 2FA.

Use Different Email Addresses for Different Accounts: Avoid using the same email address for multiple accounts, especially those that contain sensitive information, such as online banking or e-commerce accounts. If one account gets compromised, using different email addresses ensures that the attacker does not gain access to all your accounts.

Conclusion
Account takeover attacks are a serious and growing threat in the digital world. With the increasing reliance on online accounts for various activities, it is crucial to be vigilant and take proactive steps to protect yourself from falling victim to such attacks. Using strong and unique passwords, enabling two-factor authentication, being cautious of phishing attempts, keeping your software and devices updated, being mindful of what you share online, regularly monitoring your accounts, and using different email addresses for different accounts are important measures that can significantly reduce the risk of account takeover attacks.
It is also essential to educate yourself about the latest threats and stay informed about best practices for online security and privacy. Stay updated with the latest security news and advisories from reputable sources, and follow the recommendations provided by service providers to protect your accounts. Read – Learn How to protect your online privacy : 10 Things you must know to protect your online privacy
In addition to individual efforts, service providers and online platforms also play a crucial role in protecting their users from account takeover attacks. They should implement robust security measures, such as multi-factor authentication, encryption, and threat detection mechanisms, to safeguard user accounts. They should also conduct regular security audits, patch vulnerabilities promptly, and provide user awareness training to mitigate the risk of account takeover attacks.
In conclusion, account takeover attacks are a significant threat in the digital landscape, and they can have severe consequences for individuals and organizations alike. It is imperative to take proactive steps to protect your online accounts and personal information from falling into the wrong hands. Remember, prevention is better than cure when it comes to online security, so prioritize protecting your accounts and stay vigilant in the digital world. Stay informed, stay cautious, and stay secure!